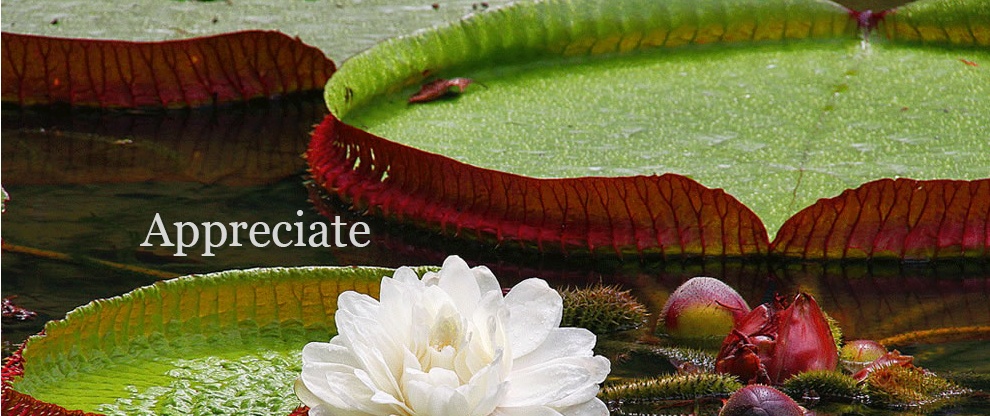 Here are some of the things our customers have to say about Angela and Traditional Qi:
Angela Zhu has provided several extremely popular Tai Chi sessions for University of NSW staff members. We initially engaged Angela for one lunchtime session for R U OK? Day in 2016. By popular demand we immediately booked her in again for four more sessions during October's Mental Health Month. Angela is obviously knowledgeable about her subject matter and communicates well with participants. Her sessions are accessible to all levels of ability and it is a pleasure to take part in them. Everyone is extremely relaxed and rejuvenated after each session and many people have mentioned that they would like us to provide weekly sessions all year round! Liza Poppert
Angela Tian Zhu's Tai Chi classes are fantastic. She is a wealth of knowledge and in the 10 weeks we were exposed to Tai Chi as part of a Dramatic Art degree, I felt I personally gained a greater understanding of the art form and its philosophies. The Yin and Yang energy principles reminded me of the importance of life's balance. The gifts Tai Chi can offer are truly useful for everyday life and well-being, and wisdom I will continue to employ on a daily basis. Tai Chi has left me feeling empowered from the inside out and is the only time I have ever felt my mind and body as an entire entity. Her classes are suitable for a vast range of students, as Angela was able to easily adapt to the needs/levels of our class. She is a very giving teacher. Angela evoked an interest in Qi Gong and Tai Chi that I would like to pursue further. Thank you. Troy Honneysett
We started learning Tai Chi with Angela a few years ago, and last year, our group asked Angela if she would teach us the 24 forms. We work in harmony – our classes feel like a meditation. We feel very connected, and the sharing and friendship within the group results in powerful and more complete learning – and a complex self awareness. Each person brings something different and extra to the classes, and we help each other, and share friendship and humour. We laugh and cry together while learning and being stretched both mentally and physically. We bring our learning into our daily life – we all breathe and walk differently now – we are much straighter and stronger. Learning Tai Chi has helped us to stretch and relax our bodies. The balanced, strong and gentle movements lead to an internal quietness. Our focus, concentration, and energy are much stronger. Our movements have become more fluid, even and constant. The regular practice helps us improve our fitness, and trains our minds and bodies. All of us have experienced improvements in balance, flexibility and strength, in breathing and concentration. Our bones, muscles and joints are stronger and more flexible. We learn the importance of mindfulness in our learning and practice. Tai Chi & Qi Gong Group Testimonial
Have you ever wondered how you would react if suddenly you were told that you have Prostate Cancer. I certainly never thought about it but it happened in 2004. After being told I felt totally devastated. Went home, sat down and cried for a couple of hours. When my wife came home I told her what happened and she tried to comfort me and encouraged me to discuss the matter and find out what options I had for treatment. After collecting as much information as I could, I decided on Radiation Therapy. My wife has been treated for some time by an alternative medicine practitioner so I turned to her for advice after the 7 weeks of radiation was completed. She referred me to a well known Traditional Chinese Medicine practitioner who started treating me with acupuncture. The result was nothing short of amazing. The cancer was beaten and I have recovered from the Radiation very quickly with no side effects, regained all functions of my body and continued to enjoy life to the full. My family, friends and the doctors were all surprised at my speedy recovery, after all I was seventy years old by then. I have continued with my three days of acupuncture a week since with this wonderful Chinese lady who now has a Traditional Chinese Medicine practice she proudly calls Traditional Qi. To show my gratitude to Angela Tian Zhu for restoring my health, I am now doing voluntary work at her practice. Joseph
My toes are coming back to life again – I have never felt so in tune with my little toes before. After suffering a back injury several years ago I was quite inflexible on one side. This is slowly resolving. I am also motivated to get up early on Monday mornings for class. Also I'm impressed with the mind body connection – one becomes more aware of all body movements on a daily basis. Mimi
Angela has been a tutor at North Sydney Community Centre for many years, in recent years she has run her "Enhance Life with Energy" seminar for our Seniors Day event and throughout the term. This workshop in particular has received fabulous feedback from students, they have found it to be insightful and helpful in their daily lives, striving for better health. Angela is extremely knowledgeable and puts information in a way that is clear and well received by students of all ages. Susan Howieson
Angela Zhu Tian from Traditional Qi and Qi Gong & Tai Chi Institute, Australia has run a presentation for Court staff as well as Tai Chi classes which were attended by staff and judges of the Court. Those who attended both the presentation and the classes responded enthusiastically to them. Angela is an exceptional presenter and creates great rapport with participants. She not only translates her subject matter into practical advice but motivates people to put what they learn into practice. Charles White
Angela Tian zhu has been a regular visitor to Kincoppal-Rose Bay School over the past 3 years, running Qi Gong and Tai Chi workshops at our staff and student retreats. We look forward to these visits - the workshops are always relaxing, always engaging and on each visit we learn new skills to use in our everyday lives. Karen Dalrymple
I love the Tai Chi sessions with Angela – she is so full of life and down to earth. It's exciting to find my health and well being have improved, and fun to be with others in the class. Angela is a brilliant and intuitive teacher, she always has something new to keep you interested and on your toes. Georgina
Being a "Tai Chi virgin" as Angela affectionately calls it, didn't stop me from persisting in a class with others who clearly knew what they were doing! Angela's supportive teaching style gave me confidence to keep going and ultimately lose 4kgs in just a couple months. That was just a bonus because my real driver was to increase energy and strength which it certainly did. Thanks to Angela's pearls of wisdom, which she willingly imparts, I've gained a better understanding of how my body works. The best thing of all though is that I feel much calmer overall so this virgin is now an addict! As a mother of two young children with a full time job in advertising, this time last year I found myself doing things for everyone else instead of myself. Stressed out from being pulled in too many directions, I was aware I needed to learn relaxation techniques and ways to improve my overall health. I also wasn't confident that I would be able to keep pace with my chosen career in another decade. Angela's teaching course appealed to me for all of those reasons, and even though I was a "tai chi virgin" as Angela affectionately calls me, I know it was the right choice for me. By the end I had the knowledge, skills and confidence to teach others how to improve their wellbeing too, which is an amazingly rewarding job – unlike anything I have ever experienced. To find something that you are passionate about, and then share it with others for their benefit is truly joyous and I wouldn't hesitate to recommend it to anyone. Lisa McGee
Learning Tai Chi with Angela as my teacher and guide is sheer joy and pleasure. Angela is an inspired teacher, and both challenges me and gently encourages me to extend my skills and abilities further than I thought possible. Jill
Thank you so much for the wonderful week at the Temple. I enjoyed our time together so much and learnt some valuable knowledge from you. You're a true gem. Elizabeth Mckenzie
Subscribe to our newsletter
We'd love to stay in touch! Click the button below and enter your email address on our subscription page to keep up to date with all news, upcoming retreats and blog posts.